Photo of John S. Hawkins in his brother Hubert's delivery wagon,
date, ca 1900. Hubert b. Oct. 24, 1883 d. Nov. 29 1956. Hubert was in the
business called Clark-Hawkins Wholesale, and later owned the Federal
wholesale Company, in Eldorado. He founded the Hubert Hawkins Loan Company on
the Southwest corner on the square.
John ended up in Oklahoma.
Submitted by Bud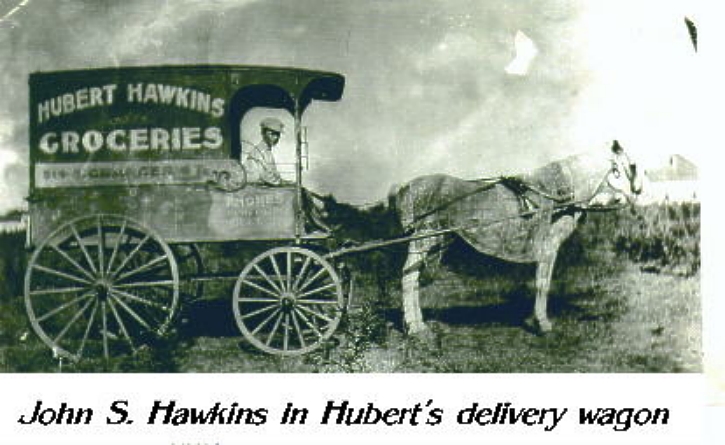 Return to Saline County Photos
Return to Saline County Genweb Site
You are the 1302 visitor to this page