Madison Lafayette Cooper family. They were members of the Long Branch Baptist Church from
1860 until at least 1877. The picture was taken about 1880.

Back, left to right: Roena Elizabeth Cooper, Martha Ann Cooper, and Louisa Alice Cooper. Front, left to right: Sarah Tennessee Cooper, Madison Lafayette Cooper, Hettie Hatfield Cooper, and Louis W. Cooper.
Submitted by Francis C. Gill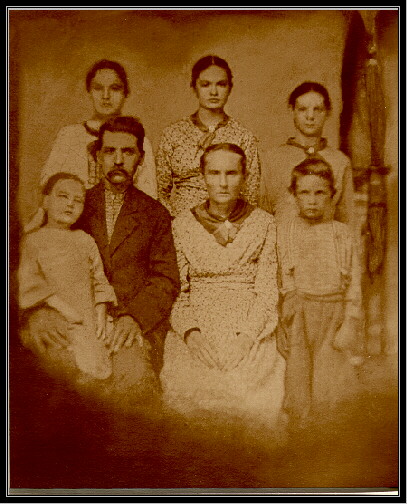 Return to Saline County Photos
Return to Saline County ILGenweb site
You are the 1164 visitor to this page